"House M.D." is one of the most popular TV shows, and probably one of the best shows in the past decade. It's sure one of my favourites. The thing is, it's not really good per se: it's full of repetitive moments, pointless characters and mediocre acting. Just like most of the shows anyway.
But it's still numerous times better than the other shows, all because of it's captivating antihero. HE is what makes "House" good. Well, at least 85% of the time. The remaining 15% goes on clever idea to make an unique adaptation of Sherlock Holmes. And let's abmit that's what "House" basically is: a new reading of Holmes. But it would be all worth nothing without Dr Gregory House being the way he is. He's incredible beyond words, for the reasons that are not always clear.
So, what makes Dr House one of the best TV characters of all time?
Hugh Laurie
No placebos for him. We'll use real medicine.
He is played by Hugh Laurie, and Hugh Laurie kicks ass. No other way to put it.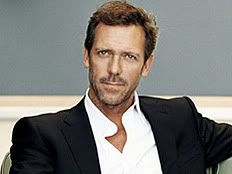 It was shocking for me to learn many Americans never heard of him before the show started. Nobody watched "Blackadder"? (If nothing else).
It's the guy who practically made his career playing stupid Brits in comedies… Until he started playing a genius American in a medical drama. The fact he's convincing in both proves how amazing Hugh Laurie truly is.
But there must be other reasons.
The appeal
I'm not deflecting because I'm avoiding something deep. I'm deflecting because I'm avoiding something shallow.
Dr House is fascinating because he's unique- and unique characters draw attention. He's not a nice or a polite human being, but that just makes him look more honest. He value truth above anything else, and he doesn't let unimportant things, such as social norms, get in the way of it.
He is miserable most of the time, but he still manages to be a bit of a hedonist: he does what he feels like in the moment, he gets high, he collects pornography, he plays piano, he solves medical puzzles.
People want to be like him
It's a basic truth of the human condition that everybody lies. The only variable is about what.
Well, people don't really want to be like him. Only a little. But they want it because everybody wants to be the smartest guy in the room who doesn't care about what others think. And while people usually believe they ARE the smartest person in the room or that they don't care about what others think, deep down, they know it's a lie.
So in a way, House is everybody's fantasy. He goes too far, but he often makes steps that we all want to make but never do, because- unlike him- we do care about social norms and other people's feelings. Or maybe we're just not genius enough to be that arrogant.
That's a catchy diagnosis, you could dance to that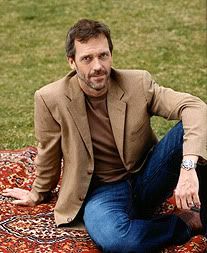 You know me. Hostility makes me shrink up like a- I can't think of a non-sexual metaphor.
All in all, what people like about Dr House is that he acts the way we all want to act sometimes, in the most egoistic, unfair, superiority-complex kind of way.
We all know it's wrong, and most of us don't do it, but there's something appealing about being completely confident and not caring about what others think. And that's what makes Dr House such an irresistible character.
Or maybe it's just the fact he's played by Hugh Laurie? And as we all know, the guy is fucking awesome.