… was yesterday
Despite the evident lack of updates, I love my domain, website and blog and I'm so happy it's still around. I can't believe it's been 5 years! (Now I feel slightly old and nostalgic. Or perhaps it's just the weather. I don't like autumn rains, ugh.)
Anyway, this is my half a decade of Jefflion.net appreciation post!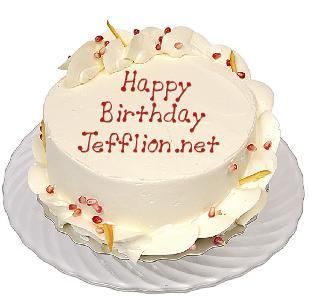 Five years ago, I knew next to nothing about blogging. I used to think blogging was about keeping an online diary, and since I don't like to share my personal thoughts & stuff online, the idea wasn't appealing to me. But that was before. I understand blogging much better now, which sadly doesn't mean I always practice what I preach.
At the same time, I'm not the same person I was 5 years ago, and it kind of sucks. I'm disillusioned, bitter and anxious. I feel like a complete – well, not a complete but a big – failure in certain areas of my life (career). I can't find a job and I feel like I never will (this is not an exaggeration but a reality of where I live), and there's so much I want to do and research and contribute. There's more about my anxiety and bitterness, but ugh, this is supposed to be a happy post, right?
Anyway, thank you – if there's any of you left here – for being here for all 5 years or just months, or even on one-time visit. I appreciate all of the comments and messages and hits I've received. I'll do my best to make Jefflion.net even better in the future (and yes, the first step is, as usual, updating more often!)