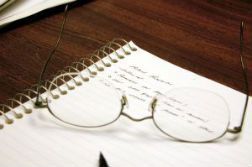 I want to write about writing.
While this is, in essence, a personal blog, most of the time I don't feel comfortable enough to write about my personal life or problems, so it was always more about the external things, such as movie review, social commentary or random rants. I also love to write about writing, not because I believe I'm an expert in the field (far from it), but because I like to have a space where I can share my thoughts and observations on fiction writing.
I also feel this theme might be inspiring enough to make me blog more often – at least twice a week, because this blog is in urgent need of some updating. While I was never popular – far from it – I've witnessed, over and over again, visitors leaving when there's nothing new on the blog for weeks (you can't blame them).
Stuff I want to blog about:
Writing tips
Again, I don't want to pretend I'm an expert, so these will mostly be some observations I will, first and foremost, write as a reminder to myself. It might include points on characterization and plot, DOs and DON'Ts, common misconceptions, writing myths, etc.
Existing example of this kind of posts: How NOT to create Mary Sue
My writing process
These posts will cover my own way of outlining, writing and revising, writing schedule and stuff that works (or doesn't work) for me.
Existing example: Choosing Character Names
Fiction I like & dislike
These will probably be made as reviews. Same goes for film reviews.
Existing example: The Power of Writing: Atonement
Things I probably won't blog about:
Short stories, poems, essays, etc. The posts will focus on novel writing, because this is what I'm experienced with. Which is, by the way, a serious problem: a writer needs to know how to write in different formats. I suck at writing poems and I don't know how to write short stories. It's bad. So I might reconsider short story writing, but since there are so many things so be said about novel writing, I'm not sure about this. As for essays, I am good at them, but they're completely different beasts.
Writing excerpts. I'm not confident enough in my English to share my writing online. I might reconsider this, because I know it's impossible to practice your craft without beta readers and some critique.
This doesn't mean I'll turn this into a writing blog. However, expect to see more writing-related posts from now on.