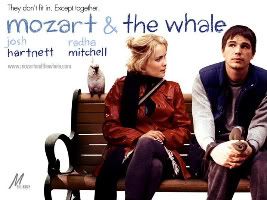 "People with Asperger's want contact with other people very much; we're just pathetically clueless at it, that's all". (Donald Morton)
Mozart and the Whale is a 2005 film directed by Petter Næss and starring Josh Hartnett and Radha Mitchel. It's based on a true story of two people with Asperger's syndrome and their relationship.
Asperger's syndrome is a form of a high-functional autism. It's been somewhat popularized in media and pop culture in the last decade or so. Media image of the Asperger's syndrome might easily lead to to the romanticisation or "othering" of people with Asperger's. That's why any film about characters with Asperger's is dealing with a sensitive subject to say the least.
As a peace of art, Mozart and the Whale fails miserably. It's a cross between a drama and a romantic comedy… and it doesn't work that way. As if they tried their best to make this into a romantic comedy with quirky characters, but something went bad along the way. This is not just me: it's been reported that there was some serious Executive Meddling, which resulted the director and the cast being quite unhappy with the final version. We can only hope to see the director's cut.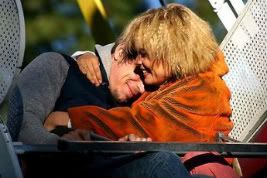 Still, there are some excellent, brilliant things in Mozart and the Whale, which make you want to see the director's cut even more badly. The characters are romanticized to an extend, but in a way, they are quite real, especially Donald Morton, an educated man with talent for numbers who works as a cab driver (it's difficult, if not impossible, to find – and keep – a better paying job, and in first minutes of the film we learn it's difficult for him to keep any job, period). He shares his apartment with 6 Cockatiel parrot. The flat is unkempt to say the least, because he never throws anything away, and moving things or cleaning the house makes him anxious. The finds comfort in numbers (to the exaggerated "magic ability" to instantly multiply and divide huge numbers).
He runs a small help-group for people with various mental conditions, and Isabelle is the new member. She has Asperger's, too, but she is quite different than the shy, introverted Donald. She is loud, has obnoxious laugh, says inappropriate things (often involving sex) and can't stand the sound of clinking metal.
So, they meet and their "getting to know each other" scenes provide most of the emotion in the film. After that, the film feels quite rushed (the film is too short to adequately portray the whole story arc: them moving in together, finding a decent job for Donald, their difficulties and fights, accepting each other – and themselves – the way they are). But there are so many sweet scenes that can be watched over and over again, so Mozart and the Whale is not a waste of time.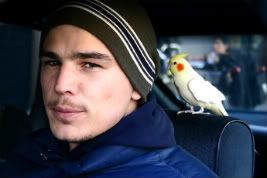 The best aspect of the film is, believe it or not, Josh Hartnett as Donald Morton. What he did with the character is unbelievable. It would be seen as a great performance for anybody, but for a pretty boy that didn't seem more talented than Keanu Reeves on a bad day, it's quite unbelievable. Josh Hartnett's performance is far away from being perfect in technical sense, and it seems to be played on instinct more than careful preparation.
But it's obvious he put a significant effort and dedication into this role, like no other before. Maybe the role just suited him, but he was so good you forget it's him and it makes it seem you're watching someone else… Or, in my case, that you're watching yourself. There are as many ways Asperger's syndrome can manifest itself as there are people with Asperger's, but I could sure relate to this one (even though I don't have the syndrome in strict sense of the word).
Sadly, the aforementioned executive meddling made Josh Hartnett refuse to promote the movie, which is a shame, because it's worth a watch, and it's a film in which he finally proves he's not just a talentless heart throb, and that he can actually act. And be convincing. And everything that acting truly is.
I definitely recommend Mozart and the Whale, but I am not sure who'd love this film. Many people with Asperger's seem to like it. But other than that, this isn't light enough to be a romantic comedy, and is not too well structured to be taken seriously as a drama. So it makes Mozart and the Whale somewhat unfitting for anybody. But there are still good elements, great elements, so I truly recommend this movie. I know it made me feel good and it made me re-watch it, and it made me appreciate Josh Hartnett as an actor. And that's not an easy thing to do.
Links:
Mozart and the Whale on IMDb
Review at WrongPlanet (online resource and community for Autism and Asperger's)