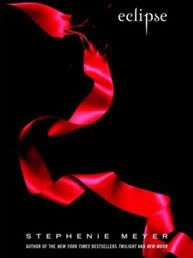 I did it. I finally did it. It took me… what? Fifteen days for lousy 300 pages? Yes, it was boring as that. Sometimes, I could not force myself to read more than 3-5 pages a day.
Nothing happens in this book
I swear, nothing. At least you could say what is the main plot in "Twilight" (Mary Sue meets a vampire and starts an unhealthy relationship) and "New Moon" (Vampire leaves and Mary Sue is devastated, and being a bitch, she starts playing with a werewolf's feelings so she could make herself feel better). This? I am not quite sure there's any plot line in this.
Maybe is was about the new born vampires and the battle? I don't think so, they spent most of the book talking about random stuff that had nothing to do with it. Maybe it was about Bella choosing between Edward and Jacob? But there was no choice there, we all knew what's going to happen (read more below about this). Maybe it was all about Bella's sexual frustration? Not sure.
Nothing makes any sense
Illogical scenes and conversations are Meyer's trademark, but this one was just… "WTF?" altogether. Was this book supposed to be exciting? No way, all we got was strange pacing and uninteresting battle. Was this book supposed to tell us how deeply Bella and Edward love each other? But they were even less believable as a couple than in the previous books. Don't get me wrong, they were never believable as couple, but their lack of chemistry in this book is evident. And Edward is a major, major asshole, even bigger than before.
Bad writing. Horrible writing.
I don't really demand writing style to be perfect, as long as the writer is a good storyteller. Meyer sucks a big time here. Not just in general terms of storytelling (she- I hope unintentionally- put issues such as pedophilia, rape and abusive relationships in a book promoting traditional values and abstinence). But her writing style is horrible; sentences often make no sense, the dialog is awkward, and she has zero ability for creating believable conflicts. There's a battle, for example, and is described as less exciting than wedding planning! OMG, Bella doesn't want Alice to call many people to the wedding! Oh, the horror! Oh, she's angry and hurt! Oh, and by the way, evil vampire Victoria finds them and Edward kills her. Blah. But the wedding! Does Bella like her dress?
Also, I STILL can't imagine any of the characters, not even Edward, even though the whole first book was about how hot and perfect looking he was.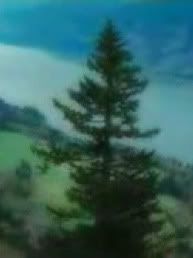 "Eclipse": The good things
Now, I'm not saying this book didn't have any good scenes. Some chapters were hilarious, but not intentionally. "Proposal" a.k.a "Fuck me" scene was made of win. The whole "I will make you a vampire if you like, but I don't want to have sex with you before the wedding because I want to keep your soul" is priceless. Bella is not into marriage, but she just wants to feel his cold, pale, sparkle, marble penis inside her, so she agrees to marry him. Oh, true love!
The best scene, however, is the one in the tent. I was hoping for a threesome for a moment, but of course nothing of the sort happened. We did, however, learn that Edward has a small dick and is jealous of Jacob for having a big one. Meyer doesn't state this specifically, but it is implied. Think about the Greeks vs barbarians. And there was (SPOILER) Bella and Jacob's kiss, of course. I am older than 14 so I didn't really find it exciting, but it was far more passionate than anything involving Bella and Edward (another proof that these two have no chemistry at all).
In fact, it is implied, more than once, that Bella is somehow FORCED into being with Edward. She knows Jacob is the right for her ("her soul mate"), she loves him, she'd be happy with him, she'd love to have cute werewolves with him… But she can't, because she is somehow forced to be with Edward. Yes, in those words. So, Meyer herself finally admits (though, again, not openly) Edward and Bella suck as a couple, a fact we all knew about two books ago.
The ONLY logical explanation…
Finding sanity in Meyer's messy plot is hard, but I finally found the only logical explanation to the fact Bella is forced to stay with Edward.
Ready? Ok, here it is: Bella is a werewolf and she imprinted on Edward.
Just think about it: Bella's mother was always described as borderline slutty, so poor Charlie probably isn't Bella's father- one of the Natives is. So, Bella is a werewolf, but is too clumsy, dumb and incapable of doing anything right, so she doesn't know how to phase. She, however, has a few werewolf abilities, such as the fact she is immune to most of the vampire powers. Second, she can imprint, and she did it with Edward. Now, we all know imprinting is a very, very dangerous thing, because you are forced into being with the imprintee no matter what. All of a sudden, you'd die without that person, and you just have to be with him, even though your rational self tells you he's not the right one for you.
See? That's the only logical explanation to this mess.
PS- If you love reading other people's views on "Twilight" this is the right place for you. Amazing chapter by chapter summaries, with list of quotes and observations. And I especially love "Things That Really Irk Us" section.