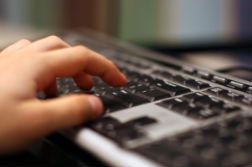 By a popular* request, I added a Subscribe/Follow page.
* – I use the term loosely
The button can be found in my sidebar, right below the "Sidebar (duh!)" text.
This way, yo can get a notification about new posts and other updates to this site. It's a quick and easy way to follow this blog. I don't post that often so you won't have to check the site all the time and then give up in case I don't post for ages.
Hopefully, this will prevent you from abandoning this site and forgetting about it altogether (I can only hope!)
Alternatively, you may subscribe below: