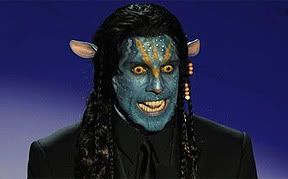 This year's Oscars were boring and predictable. Simple as that. Also, the ceremony looked less glamorous than usual. Not that it's a bad thing, but I was definitely surprised to see that.
In fact, I am surprised to hear good TV ratings and overall satisfaction with the Oscars night (the show as well as the winners). People actually liked it! They think it was the best show in years. Definitely not the way I saw it.
The show didn't look like Oscars
The show itself was… nothing special. Sure, there were stupid host jokes, pointless show songs and the red carpet madness- but for some reason, it all looked plainer, uglier and much less glamorous than usual. The whole place simply looked so… small. With less people. It looked like many nominees were also presenters. I don't remember this from the previous years.
Once again, the lack of glamour is not what generally bothers me, but it simply didn't look like Oscars. Did they have a small budget this year? Or was there another reason behind it? Not sure. In any case, it didn't look and feel like Oscars night. Which basically means it didn't look important. (Now when I think about it, it's actually ok, because Oscars aren't- or should not be- that important anyway. And given the fact all the snubs and the way winners are chosen, especially in the recent years, I don't think Oscars mean anything anymore). Still, it is considered THE most important movie award, so I expected it to look more important. On the other hand, I guess everybody just wanted to get to the parties and didn't care about the show itself that much. Except for the winners. Maybe.
Oh, an another thing. Young stars. Yes, they actually decided to include many young stars as presenters (because we all know Zak Efron's "talent" will effectively prevent him from ever being nominated). I don't get this. It did look and feel a bit like MTV awards, or even teen choice awards. Yes, I know they wanted young people to watch the Oscars, but this was a cheap and degrading strategy, if you ask me.
The changes
There were some changes in this year's show, that obviously worked for many people, but not for me. 10 nominated movies, for example. I simply don't see any point behind this decision. Ok, we all know they decided to do this because of last year's "Dark Knight" snub. But frankly, does this system really change anything? SF, fantasy, comedies, adventures, animated movies are still not going to win. All they will get is a nomination. If it's all about being nominated, then fine, I have nothing against more nominees. But I don't think these "additional 5″ will ever have much chance of winning. After all, we all know what an Oscar bait movie looks like, and it's rarely a comedy or a SF film.
Another change I dislike is a new system of voting. If I understood it correctly, from now on it's possible a movie to win for a best picture even if nobody thought it was the best . I mean WTF?
And one more thing I hated and everybody else seem to like: the new way of presenting best actor and actress awards. The system of 5 colleagues on stage, talking about the nominees might seem like a good way to personalize the presentation. But in reality, it sucks. Way too many cheesy compliments, way too many pointless anecdotes. What's wrong with the good old clips of the nominated roles? After all, that's why these people are nominated, not because they had fun on set with a presenter 15 years ago. I must admit I miss the clips. At least we got to see clips for supporting actors and actresses.
The winners!
Finally, the most important thing. Or, is it? I must admit it was predictable and I don't actually have anything important to say here. I did like the fact Jeff Bridges won, and I disliked the fact Sandra Bullock won. I liked "Avatar" not winning, but I hated "The Hurt Locker" winning. That might be a great movie (artistically), but I must admit I loathe the subject (and propaganda) behind it so I can't be happy about it being voted the best movie of the year. I am glad "Up" won for the best animated movie. And that would be about all, really.
All in all, just like I said in the title: the whole show was boring and predictable. We didn't get any surprises, and I fail to see how the changes make the ceremony better. Oh, and please, bring back the live performances of songs and clips of nominated actors, if nothing else.