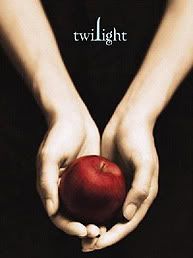 Please, tell me this is an early April Fools joke!
"Before "The Twilight Saga: Eclipse" hits theaters on June 30, "Twilight" fans will be treated to a new glimpse into author Stephenie Meyer's vampire universe.
On June 5, the 36-year-old multimillionaire author will release "The Short Second Life of Bree Tanner," a novella that takes place concurrently with the events in the third "Twilight" book, "Eclipse."
Source: Stephenie Meyer's New 'Twilight' Book
WTF?!?!
Shit! Fuck! Crap! Shit!
Ok, now let me rephrase that: What the fuck is this woman doing? Why don't people stop her?!? This is insane. I mean: insane. There are so many talented writers who actually spend time researching, writing, trying to find a published, struggling, caring, trying to do their best (for example: me :D), and this talentless… individual recycles her wet dream cash cow novel over and over and over again. And people are actually interested in this?
Please, tell me it's an April Fools joke.
Related:
"Eclipse": The logic behind a boring mess
"New Moon" movie: Not worth the LULZ
25 things I learned reading "Twilight"
… and other "Twilight" spittings.